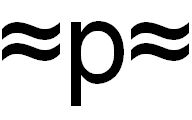 Populido es neutri helpe-ling internasion, kel esay kreat e devlopat da Partaka denpos le yar 2008, til ke ol prizentesay ofisialei en 2010. Le vortar de Populido es bazat sur olti de Ido, ma ti-ci du ling no semprei koincide, tre spesialei pri ortografie. Ankei gramatikalei, per Populido on age diferantei kam per Ido.
Ad blocker interference detected!
Wikia is a free-to-use site that makes money from advertising. We have a modified experience for viewers using ad blockers

Wikia is not accessible if you've made further modifications. Remove the custom ad blocker rule(s) and the page will load as expected.