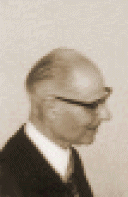 Andre Schild (1910 — 13 de julio 1981): Interlinguista suisse, ex-functionario in le Universala Esperanto Asocio in Geneva. Publicava su systema Neo-latin ma presto adhereva al movimento pro Interlingua e deveniva co-fundator del Union Mundial pro Interlingua. Al fundation le 28 de julio 1955 in Tours, Francia, ille esseva eligite prime secretario general del UMI (1955—1958). Redactor del prime organo official del UMI, "Circular al cognoscitores e amicos de Interlingua" (22 de februario 1954), "Circular al prime membros del UMI" (26 de maio 1954), "Lista del membros" (augusto 1954), "Bulletin del Union Mundial pro Interlingua" (octobre 1954, januario, martio e junio 1955) e "Union Mundial pro Interlingua (UMI) - bulletin publicate per le Secretariato General" (augusto 1955). Redactor lingual de "Le Currero del Mundo" (septembre-decembre 1955 a augusto 1957) e a "Bulletin de Interlingua" (septembre 1957 a junio 1959). Ille publicava le manual "Interlingua in 20 lectiones" in francese, italiano e germano. Ille redigeva quasi tote le texto del grande dictionario germano-interlingua. — Rememoration in "Currero" nº 66/1981.
---
André Schild elaborava un lingua auxiliar que ille appellava Neolatino. Postea ille esseva le prime secretario general del Union Mundial pro Interlingua. Ille produceva un manual e concise dictionarios german de Interlingua e preparava un dictionario germano-interlingua plus extensive.
(Discussiones de Interlingua per Alexander Gode, p. 72)
---
Le CDELI résulte d'une action de sauvetage d'archives interlinguistiques que Claude Gacond a commencée dès son étude de l'Espéranto en 1952. Ayant assisté à la destruction stupide d'une bibliothèque très importante et d'archives très complètes suite au décès accidentel de son propriétaire, Claude Gacond a rendu attentif les possesseurs de telles documentations de la nécessité de les protéger contre de tels dangers. C'est dans ce but que le CDELI'a été fondé en 1967 par Claude Gacond et Fernand Donzé, le directeur de la Bibliothèque de l'époque, avec l'appui de la Société Suisse d'Epéranto qui a fait don de sa bibliothèque et de ses archives. Dès lors de nombreux dons et legs sont venus compléter et continuent d'enrichir la documentation du CDELI. Voici, selon leur tendance interlinguistique, la liste des donateurs les plus importants qui sont souvent connus par leur activité. Pour l'Espéranto: les Genevois Paul Bouvier, Henriette Ith, secrétaire de Pierre Bovet, et Hans Jakob; directeur de l'Association universelle d'Esperanto; les Neuchâtelois René et William Perrenoud, et l'écrivain Claude Piron de Gland. Pour l'Ido: Henry Jacob de Loughton (Grande-Bretagne), Clara Kreis-Schneeberger de Genève, Henri Meier de Esch-sur-Alzette (Luxembourg) et Edouard Watterkote de Colmar (France). Pour l'Occidental: Louis de Guesnet de Paris, Alphonse Matejka de La Chaux-de-Fonds et Fred Lagnel de Corseau (VD). Pour l'Interlingua de IALA: André Schild de Bâle, l'auteur du Neolatino. Appartenant à toutes ces tendances interlinguistiques: Tazio Carlevaro.
-- Gacond, Claude. Le Centre de documentation et d'étude sur la langue internationale de la Bibliothèque de la Ville de La Chaux-de-Fonds, 1954-2003 : bientôt un demi-siècle d'activité : rapport historique.La Chaux-de-Fonds
---
Ligamines, Links, Ligoj. *http://www.chaux-de-fonds.ch/bibliotheques/pages/pages/Fonds/CDELI_FR.htm<
Publicationes
Edit
Schild, A., Corso d'interlingua in venti lezioni, Interlingua. Italian Pesaro, 1955, 83 l. 16 x 22 cm.
Schild, A., Interlingua : die moderne Welthilfsprache / A. Schild ... [et al.], Morges (CH): Editiones Interlingua, 1972, 124 pp., ill., 30 cm.
Schild, A., Interlingua: Lehrgang in zwanzig Lektionen, Basel: 1954, 83 pp.
Schild, A., Interlingua: Lehrgang in zwanzig Lektionen, 2. Aufl., Basel, (im Selbstverlag), 1970, 31 pp., illus., 30 cm.
Schild, A., Wörterbuch deutsch-interlingua : copia del manuscripto computatorial in su revision le plus recente / autores lexicographic, A. Schild, H.E. Ruhrig, Aarhus N (Danmark): A. Pedersen, 1989, 456, 7 pp., 22 cm.
Schild, A. & Berger, R., (eds.) Wörtebuch interlingua-deutsch = Dictionario interlingua-germano / André Schild ; editores, Ric Berger, André Schild. 1967
Vider tamben
Edit
Ad blocker interference detected!
Wikia is a free-to-use site that makes money from advertising. We have a modified experience for viewers using ad blockers

Wikia is not accessible if you've made further modifications. Remove the custom ad blocker rule(s) and the page will load as expected.